Summer Opportunities
Looking for Summer Opportunities?! Senn High School students can find summer programs, internships, and jobs below!
Do not miss out on these amazing opportunities!
One Summer Chicago is now
a
ccepting applications.
One Summer Chicago brings together government institutions,
community-based organizations and companies to offer
over 30,000
employment
and
internship
opportunities
to youth and young adults ages 14 to 24.
Please visit One Summer Chicago for more info.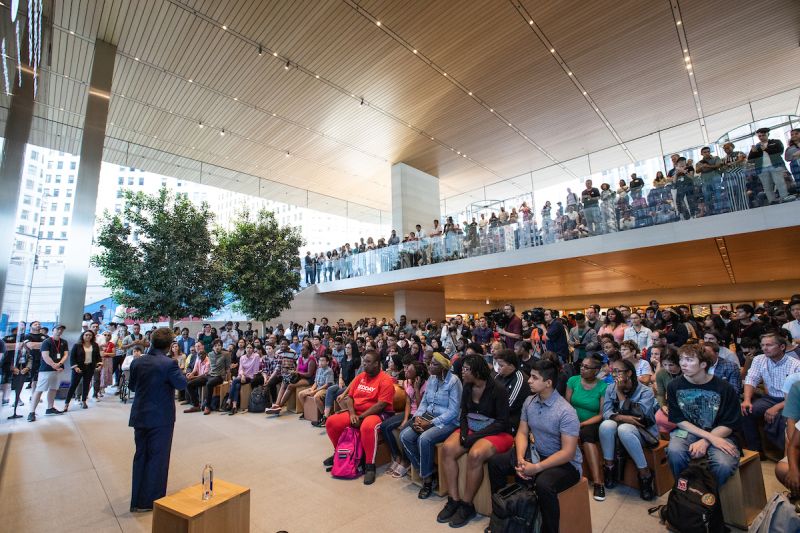 Teen Summer & Pre-College Enrichment Opportunities
Below is a list of teen summer and pre-college enrichment programs that students can apply to. Many of these programs were present at the Opportunities Expo in February. Leadership and enrichment opportunities are critical to building academic portfolio, exploring career interests and building professional skills you can use in school and life. Colleges are looking for students with these experiences!
If you have questions or need assistance completing your application, please reach out to your counselor or contact Ms. Leyva in GEAR UP at [email protected]
Note:
Some programs have adjusted their deadlines in response to the COVID-19 pandemic. This list is updated as we become aware of changes. However, you should also reach out to the contact listed on the program's website if you have questions about the deadlines or application process.
Adler Planetarium Teen Opportunities
The Adler Planetarium provides teens with a variety of opportunities including internships, workshops, and after-school programs focused on topics from building a website or programming a robot to blogging about current space science or facilitating a workshop for other teens. Reference their website for details about each program.
Program dates: Ongoing.

Provides teens with internships and apprenticeships through project-based after-school and summer programs in the arts, communications and leadership, sports and STEM.
Program dates: Ongoing.
Chicago Public Library, Edgewater Branch
Edgewater Library offers an array of teen programming both during the school year and summer. Contact Shira [email protected] for more info.
Program dates: Ongoing.
Chicago Summer Business Institute
Provides paid summer internships, business and financial literacy education and scholarships to qualified Chicago high school students.
Program dates: TBA.
Beginning the summer after a student's Sophomore year, qualified students are able to enroll in college courses and begin earning college credits – many of which a transferable to most colleges - for FREE.
Program dates: Depends on course and location.
DePaul University - College Connect
Summer enrichment program that exposes students to college-level courses and provides college readiness workshops, career exploration, and cultural experiences. Tuition, books, and course materials are free for admitted students. Ventra cards for commuting provided.
Program dates: June 29 - July 31, 2020.
KL energizes affirming spaces that challenge youth and their communities to deeply engage & listen, critically observe and react, and creatively speak with one another. KL offers performances & productions, film screenings, art making workshops, youth artist apprenticeships, community cultural events rooted in indigenous culture of urban activism.
Program dates: Ongoing.
Lincoln Park Malott Family Zoo Intern Program
The Malott Family Zoo Intern Program provides Chicago high school students the opportunity learn about Lincoln Park Zoo and educate guests about animal and conservation sciences. This is an eight-week, paid internship that takes place from late-June through mid-August. During the program, interns will learn and apply informal education techniques, develop public speaking skills, interact with zoo guests, and create a collaborative project. Interns will also meet with researchers and Animal Care staff to learn more about potential careers in the animal science field.
Program dates: 8 weeks, 2020 dates TBA.
Lincoln Park Malott Family Zoo Research Apprenticeship Program
Chicago high school students ages 16–18 have the opportunity to spend eight weeks working alongside zoo scientists during this educational paid apprenticeship. Applicants must be entering grades 11, 12 or freshman year in college.
Program dates: June 24 - August 16, 2020.
Lincoln Park Zoo Camp Teen Volunteer
Chicagoland area high school students ages 13–18 have the opportunity to spend five weeks assisting in the day-to-day running of Conservation Camp. Camp Teen Volunteers will be mentored by Camp Instructors and Camp Teen Mentor(s) on how to care and educate our PreK-8th grade Conservation Camp campers.
Program dates: 2 Sessions; June - July and July - Aug, 8:00 - 3:15, exact dates TBA.
Malcolm X Pre-College Health Science Summer Program
The Health Science Summer Program's mission is to prepare Chicago African-American high school students for a career in health science. The Health Science Summer Program is an intensive academic program intended for rising freshmen through seniors interested in pursuing a career in science.
Program dates: Summer 2020.
Whether you're new to the visual arts or have lots of experience – Marwen has something for you. Marwen provides FREE visual arts courses including painting, photography, fashion and more for Chicago's young people from under-resourced communities.
Program dates: Ongoing.
Medill Northwestern Journalism Institute Summer Program
This five-week residential (live on campus) summer institute, also known as the cherub program, is for rising seniors seeking the inside scoop on professional journalism and looking to connect with peers who are just as passionate about pursuing a journalism career.
Program dates: June 28 - July 31, 2020.
MIKVA Summer Fellows Program provides paid internship opportunities in the fields of civics, politics, and leadership.
Program dates: Ongoing.
Northwestern Academy for Chicago Public Schools
Northwestern Academy is a multi-year outreach program designed to prepare diverse, academically motivated Chicago Public School students to matriculate to highly selective colleges and universities around the country. The Academy is intended to support students from households of limited financial means.
Program dates: Ongoing.
School of the Art Institute of Chicago-Early College Program Summer Institute
Residential 2-and 4-week art program offering students the opportunity to live on campus while working alongside practicing artists, designers, and art scholars (This program has a fee)
Program dates: June 15–26; June 29–July 10; July 13–24; OR June 29–July 24.
UIC - Future Leaders in Business Program
The UIC Future Leaders in Business Program is a free, 5-week pre-college summer experience for rising high school seniors interested in business.
Program dates: June 22 - July 24, 2020.
The UIC CHANCE STEM Academy is a five-week academically intensive STEM program offered during the Summer. There are two tracks for the program: Computer Science and Engineering. Students can spend 1 week living on campus.
Program dates: June 22 - July 24, 2020.
UIC Women in Engineering Summer Program
A 4-week, non-residential program that offers high school students an unparalleled opportunity to learn more about engineering through hands-on projects and field trips. Participants will also have an opportunity to work with world-renowned professors, make new friends, and earn a stipend upon successful completion of the program!
Program dates: June 22, 2020 – July 17, 2020.
University of Illinois at Urbana/Champaign Research Apprentice Program
5-week residential program where students participate in hands-on mini-lab and science exercises to help understand math and science application in food, human, and environmental sciences.
Program dates: July 5–July 25, 2020.
University of Illinois at Urbana/Champaign USDA AG Discovery ACES
Learn how the United States Department of Agriculture protects our food security by participating in field trips, demonstrations, and hands-on science-based activities supervised by professional veterinarians, wildlife specialists, and environmentalists with the Animal and Plant Health Inspection Service (APHIS).
Program dates: June 25 - June 30, 2017.
UW Madison Business Emerging Leaders (BEL)
The BEL Program is designed for promising students who come from diverse backgrounds and have strong academic records and demonstrated leadership skills. Students gain a distinct competitive advantage when adjusting to college life, learning in classes, and applying for internship opportunities, ultimately preparing them for successful careers in business. Program dates: TBA, Program runs for 3 summers following 10th grade.